With quarantine restrictions gradually easing, groups of divers are going back out to sea. But it's not all for fun-in-the-sun just yet.
For many, like Jose Mario Malilay, or Chester Sumalinog, it's to clean.
Related Story: SeaKnights recover Ghostnets in ICC '20
Malilay, whose day-job is to fly airbuses for a commercial airline company, calls it payback for the immeasurable enjoyment derived from hours and hours of diving over the years prior to CoViD 19.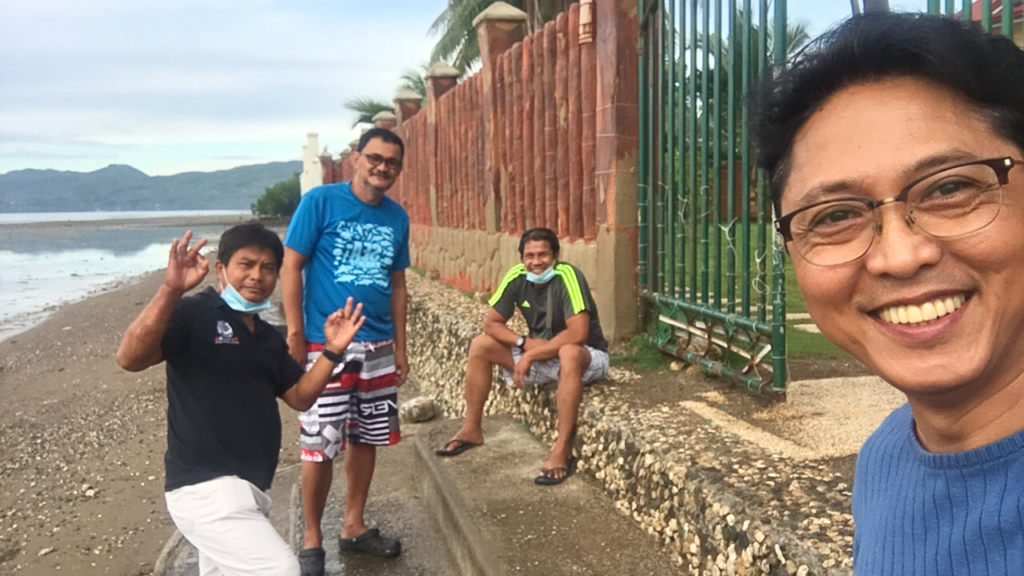 Sumalinog, an architect by profession, echoes the sentiment and adds that participating and even organizing coastal cleanups is a personal advocacy, as both a recreational diver and officer of the Philippine Coast Guard Auxiliary.
"We just could not do that at the height of the quarantine. So, we're hustling hard now," he said.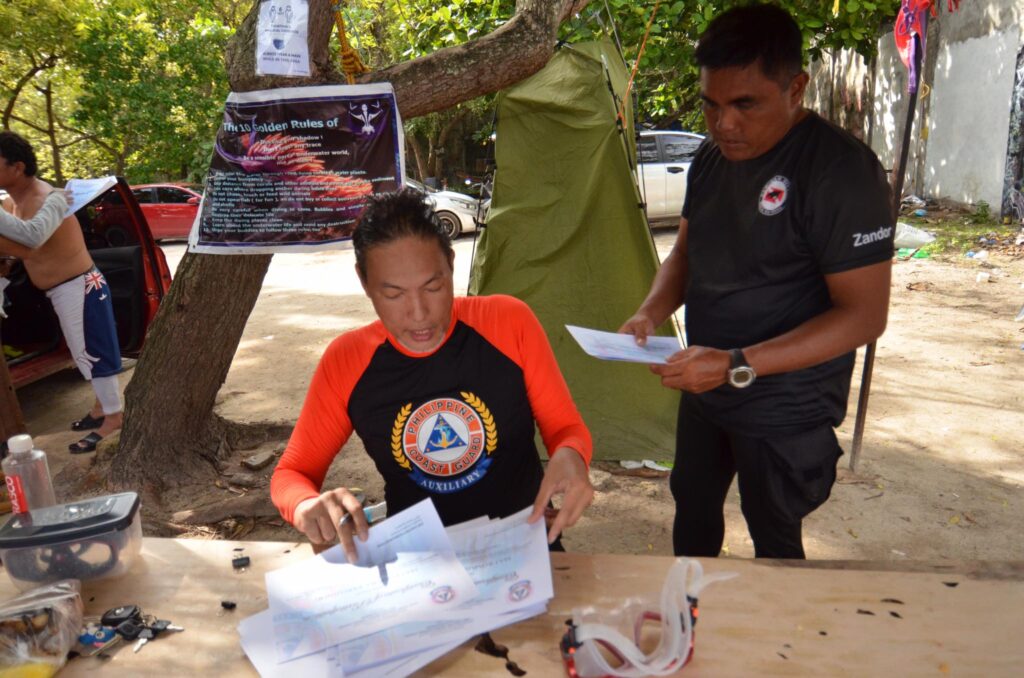 Capt. Joma to fellow divers, Malilay joined a two-day operation organized by The Habitat Foundation last October 20 and 21.
Their task was to control the population of Crown of Thorns (COTs) within the Calumboyan Marine Reserve in Sogod, Cebu.
The Habitat Foundation is a charitable organization based in Malaysia that runs a conservation program in the country.
They reached out to organizations, including the Knight Stewards of the Sea or SeaKnights, after a reef check held earlier this month uncovered a concentration of the coral polyp-devouring Echinoderm – scientific name Acanthaster planci – in the reserve.
Cdr. Sumalinog, on the other hand, organized with Coarse Director Zandor Magno's Pawikan Dive Center in Maribago, two separate dives; one at the Hilutungan Channel in Sta. Rosa, Lapu-Lapu City, and the other at the Cordova Marine Protected Area.
About a dozen divers joined the first dive on October 14. A larger contingent of 34 divers heeded the call for the October 21 cleanup.
"We've so far removed several heads of COTs and sacks of plastic debris consisting of household items like shampoo sachets, plastic bottles, and the like," Sumalinog said of both dives.
The two-day operation in Sogod, Cebu, on the other hand, was almost exclusively for COTs. The final tally, said SeaKnights's Alfie Fernandez, was 803 COTs.
Only nine divers – six from SeaKnights, including Rev. Fr. Michael Murphy Sarsonas, Emilio "Boboy" Rafols, Eduardo Pangatungan, and Joed Caballero – took part in the operation in Sogod, Cebu.
The organizer reportedly limited the number of slots available.
COT removal can be a risky endeavor.
The starfish have rows upon rows of venomous barbs on its back. And when disturbed, it curls itself up into a ball, with the barbs pointing outward like a medieval mace.
The barbs can deliver stings that provoke strong hemolytic activity and the appearance of various pathological symptoms, such as pain and protracted vomiting, and signals like redness and swelling.
Surgical excision to remove the spines is normally required before symptoms improve.
The less than skillful extraction of a COT from underneath whichever coral it decides to attach itself during the day can also be just as destructive as leaving it alone in high concentration.
Anecdotal evidence indicates that COTs spawn when stressed – as when the rigorous wriggling of a pointer stick ends up tearing a limb or two from the COT's soft, flexible body that incorporates huge gonads.
One published study says that a 40-centimeter COT may commit about 45 percent of its total body energy to reproduction and will shed an astonishing 50 million eggs in one go.
The same study indicates that a male and female COT spawning near each other can achieve 100 percent fertilization and approximately 23 percent fertilization when spawning 60 meters apart.